millstonebarn
VIP Member






member is offline




Joined: Jul 2009
Posts: 547
Location: The Vale of Belvoir

Hmmm we haven't had a British Icon for a while
« Thread Started on May 7, 2011, 8:12pm »

---

Just a thought.

---

Mike
fangrock
Moderator


member is offline




Joined: Jun 2007
Gender: Male


Posts: 11
Location: Lincoln, UK

Re: Hmmm we haven't had a British Icon for a while
« Reply #1 on Jun 29, 2011, 7:35pm »

---

I'm missing the British icon Will - maybe it could be in the video podcast? I've listened to every episode of Howard Hughes since you introduced him.

---

I've been a Mac user professionally and at home since 1993.
millstonebarn
VIP Member






member is offline




Joined: Jul 2009
Posts: 547
Location: The Vale of Belvoir

Re: Hmmm we haven't had a British Icon for a while
« Reply #2 on Sept 27, 2011, 8:50pm »

---

The campaign for the reinstatement of the British Icon is going tremendously, as you can see. I'll offer a few inanimate options for variety:

Routemaster Bus
Mini
Black Cab
Red postbox
Red Telephone Box


---

Mike
millstonebarn
VIP Member






member is offline




Joined: Jul 2009
Posts: 547
Location: The Vale of Belvoir

Re: Hmmm we haven't had a British Icon for a while
« Reply #3 on Sept 27, 2011, 8:51pm »

---

And of course, the BBC.

---

Mike
Will Green
Administrator



member is offline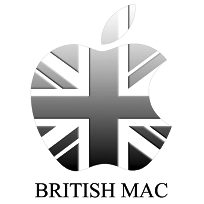 Joined: Feb 2007
Gender: Male


Posts: 307

Re: Hmmm we haven't had a British Icon for a while
« Reply #4 on Mar 27, 2012, 9:22am »

---

British Icon reinstated
millstonebarn
VIP Member






member is offline




Joined: Jul 2009
Posts: 547
Location: The Vale of Belvoir

Re: Hmmm we haven't had a British Icon for a while
« Reply #5 on Apr 7, 2012, 8:15am »

---

Brilliant!

---

Mike
millstonebarn
VIP Member






member is offline




Joined: Jul 2009
Posts: 547
Location: The Vale of Belvoir

Re: Hmmm we haven't had a British Icon for a while
« Reply #6 on May 13, 2012, 8:36am »

---

London Bridge. That's an icon. Especially with London 2012 on its way this year. Only 75 days to go.

---

Mike
millstonebarn
VIP Member






member is offline




Joined: Jul 2009
Posts: 547
Location: The Vale of Belvoir

Re: Hmmm we haven't had a British Icon for a while
« Reply #7 on May 13, 2012, 10:16am »

---

Ah, of course. The sandwich!

---

Mike